Bending
Laser Cutting
Fabrication
Welding
Forming
Finishing
Hydro Tube is committed to working with you to provide the products
and services that best fit your needs. From prototypes, to field tests,
to full production, we deliver on budget and on time.
Established in 1969, Hydro Tube has been providing innovative, bent tubular products of the highest quality
for over 50 years – building a solid reputation of consistency, quality and service. At Hydro Tube, excellence in
bending, machining and fabrication of tubes is more than rich tradition – it is a firm foundation for the future.
From low-pressure suction and return lines to the high-pressure 6000 PSI systems, we have extensive experience
with off-road construction equipment. We build for OEMs and have long-standing customers and references
in the following industries and more:
Construction and Mining Vehicles • Lawn and Garden Equipment • Food Service Equipment
Compressors • High Pressure Hydraulic Equipment • HVAC Systems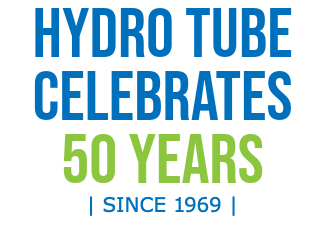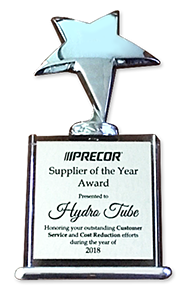 Hydro Tube is honored to be Awarded
SUPPLIER OF THE YEAR
Our Response
to COVID
-
1
9
Hydro Tube is committed to the safety of our employees, customers, and vendors, and is strictly adhering to all CDC guidelines and recommendations. We look forward to seeing you again at seminars and trade shows when they resume.