Your Best Source for Tube Solutions
Excellence in Tube CUTTING,
Bending, FabricatiNG AND WELDING
Bending
Laser Cutting
Fabrication
Welding
Forming
Finishing
Hydro Tube is committed to working with you to provide the products
and services that best fit your needs. From prototypes, to field tests,
to full production, we deliver on budget and on time.
Established in 1969, Hydro Tube has been providing innovative, bent tubular products of the highest quality
for over 40 years – building a solid reputation of consistency, quality and service. At Hydro Tube, excellence in
bending, machining and fabrication of tubes is more than rich tradition – it is a firm foundation for the future.
From low-pressure suction and return lines to the high-pressure 6000 PSI systems, we have extensive experience
with off-road construction equipment. We build for OEMs and have long-standing customers and references
in the following industries and more:
Construction and Mining Vehicles • Lawn and Garden Equipment • Food Service Equipment
Compressors • High Pressure Hydraulic Equipment • HVAC Systems
America's Largest Design
& Contract Manufacturing
Trade Shows
March 30 – 31, 2016
Atlanta, GA
Cobb Galleria Centre
Visit us at: BOOTH #223
May 11 – 12, 2016
Schaumburg, IL
Schaumburg Convention Center
June 15 – 16, 2016
Raleigh, NC
Raleigh Convention Center
September 28 – 29, 2016
Marlborough, MA
Royal Plaza Trade Center
November 9 – 10, 2016
Nashville, TN
Music City Convention Center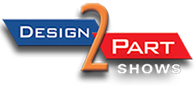 Datasheets outlining our capabilities and other info.
Whether your need is for a few prototypes, or a large production run
we can help. Call us today to talk with an application specialist.
440-774-1022
OHIO / Northern Facility
137 Artino Street, Oberlin, Ohio 44074-1205
Phone 440-774-1022 | Fax 440-774-1482
Matt Delac, Sales and Marketing Manager