Fabrication, CNC Machining, Cutting, and Drilling
Hydro Tube works closely with customers to ensure they are able to develop the most reliable and cost-effective products. We make sub-components to complete fabrications. Weldments are a key aspect of Hydro Tube capability.
Hydro Tube fabrications also include close tolerance machined components, bracketry, fastenings, swaged and formed components.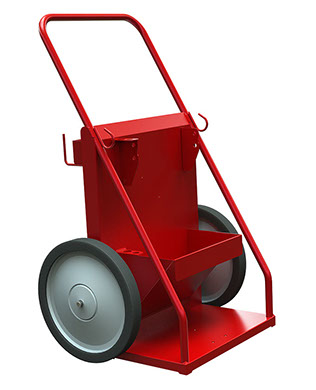 CNC Milling and CNC Lathe


Advanced CNC Mills and Advance Precision CNC Lathes and Processing allow us make many of the custom parts in-house needed to complete our customers' products. Control of this part of the manufacturing process gives us a speed to delivery and cost advantage. Small quantity custom parts are no problem and without the premium charges, delays and freight costs charged by high volume manufacturers.

Manual and CNC Saw Cutting


From one piece to thousands of pieces, our Manual and CNC saw cutting services provide clean precise cuts in tubing up to 4.0 inch around. Using cold saw technology, advance coolant and precision fixturing means we can guarantee the quality of our cuts over the entire production run. Bundle loading and multi-station material handling is extremely efficient and versatile. Inline wire brush deburring is also offered for parts 12 inches long and up. We also offer band saw cutting for parts up to 12.0 inch around. We post finish these to give the best possible cut accuracy.
CNC Turning
Drilling / Thermal Drilling with capacity for any size and shape hole


Conventional and CNC drilling, as a primary or secondary operation, adds to our provision of finished parts. This gives us faster response time and total control of the quality of parts delivered. We also provide a range of thermal drilling sizes. A thermal drill heats metal to a plastic state through pressure and friction. The hole formed is many times deeper than the material thickness. This provides depth for threading and additional strength. Thin sheets can be boded using the thermal drill principle.

Tapping


Automatic, Synchronized, and CNC tapping is also a Hydro Tube core competency. Conventional thread cutting, CNC machine thread milling, and tapered tapping is common. Thread forming of straight and tapered threads is also used to increase strength and provide a chipless option.

ID Broaching, Keyways and Splines


ID spline and Keyway Broaching is used often for axel components. Short broached lengths can be press formed, while longer broaching is performed on dedicated broaching machines.

Tubular cut-off equipment for a variety of sizes
Custom / Specialized Manufacturing Equipment


Fully Automatic, Semi-Automatic and Custom Built manufacturing equipment is utilized to satisfy our customers' needs.
Hydro Tube provides fabrications to these and other varied and versatile markets:
HVAC
Heat Exchanger
Hydraulic Fluid Transfer
Lawn and Garden Equipment
Fitness Equipment
Custom and Specialized Equipment
Hydro Tube can design specialized equipment to produce your product as needed. Fully Automatic, Semi-Automatic and Custom Built manufacturing equipment capability enables Hydro Tube to remain competitive while manufacturing specialized products for any customer.
Contact us today for more information.
OHIO / Northern Facility
137 Artino Street, Oberlin, Ohio 44074-1205
Phone 440-774-1022 | Fax 440-774-1482
Matt Delac, Sales and Marketing Manager